OYSA has made the decision to shut down all state level leagues through the month of April.
Bearing that in mind, as of this moment in time, the SOCL will do likewise and not schedule any games for the month of April.
The present thinking is to remain as flexible as possible. If things radically change for the better, we will attempt to schedule games at the end of April. Otherwise, we are hoping to play games in May, less Memorial Day weekend. We are looking at the possibility of playing some mid-week games in May as well as adding games to the weekend of June 4-5. Obviously, if the statewide shut downs continue, there is the possibility that the season will be cancelled in its entirety, but let's pray that is not what things will come to.
The situation will be reevaluated in the coming week or two before any league games are actually scheduled. This flexibility will prevent the arduous work of creating, and tearing up, multiple versions of SOCL schedules.
Thanks for staying flexible with us in these trying times. Feel free to contact me directly with any further questions.
Ken Baker
SOCL Scheduling Services
soclsoccer@gmail.com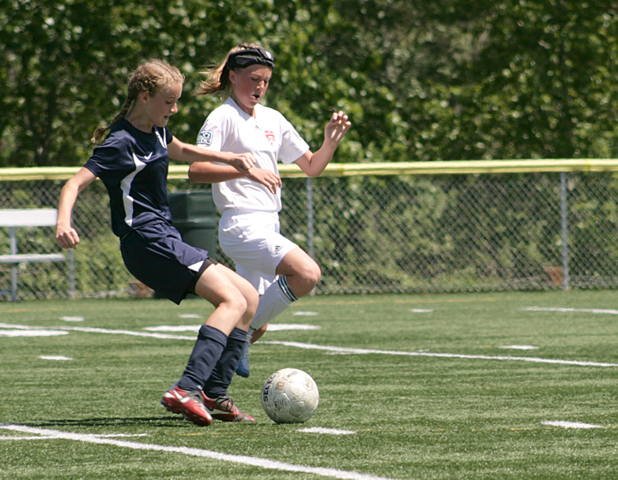 Submit your game photos for posting to this site.
Southern Oregon Classic League (SOCL) soccer has been in existence for several decades here in the Rogue Valley. While it has existed to serve the local soccer community in various capacities over this time period, today the SOCL offers Classic level soccer for U-11 players all the way up to U-18 players. During the Fall season the SOCL serves as a regional league for U-11 to U-14 players, and during the Spring the SOCL expands to include high school age players up to U-18.
SOCL Scheduling Services maintains this website, schedules, standings and team information for the teams participating in the SOCL. Any operational questions or comments pertaining to the SOCL may be directed to Kevin Primerano, Director of Coaching at the Rogue Valley Soccer Club. Any scheduling type questions may be directed to Ken Baker of SOCL Scheduling Services.
Ken Baker
SOCL Scheduling Services
163 Willow Springs Dr.
Talent, OR 97540