In support of SOCL we have updated our policies and procedures to allow for safety for teams and spectators.
All players, coaches, referees and fans must have a face coverings
Only 1 spectator per player will be permitted. This includes player siblings.
Players on the sideline must maintain a minimum of 6 feet of distance between each other.
Home/Away Players and Spectators will be remain in specified sideline areas and maintain 6 feet of distance.
Some game-play rules have been updated to avoid unnecessary physical contact.
Some game-play rules have been updated to avoid unnecessary physical contact.
Teams, coaches and spectators shall arrive and depart promptly and not gather in parking lots.
Please review the detailed Fall 2020 Covid 19 Policies and Procedures & Modified Rule for more information.
Ken Baker
SOCL Scheduling Services
soclsoccer@gmail.com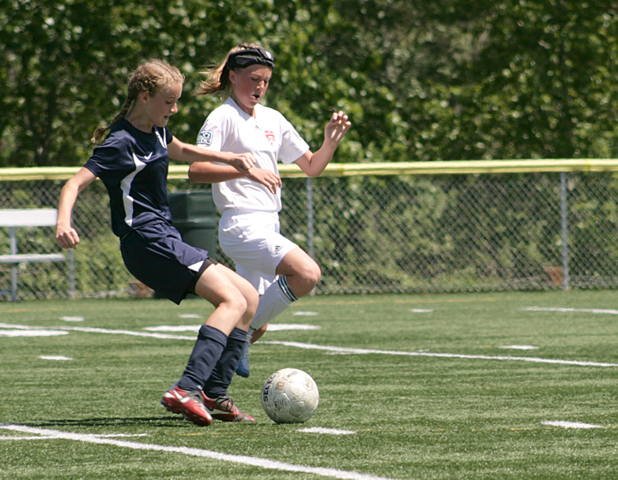 Submit your game photos for posting to this site.
Southern Oregon Classic League (SOCL) soccer has been in existence for several decades here in the Rogue Valley. While it has existed to serve the local soccer community in various capacities over this time period, today the SOCL offers Classic level soccer for U-11 players all the way up to U-18 players. During the Fall season the SOCL serves as a regional league for U-11 to U-14 players, and during the Spring the SOCL expands to include high school age players up to U-18.
SOCL Scheduling Services maintains this website, schedules, standings and team information for the teams participating in the SOCL. Any operational questions or comments pertaining to the SOCL may be directed to Kevin Primerano, Director of Coaching at the Rogue Valley Soccer Club. Any scheduling type questions may be directed to Ken Baker of SOCL Scheduling Services.
Ken Baker
SOCL Scheduling Services
163 Willow Springs Dr.
Talent, OR 97540